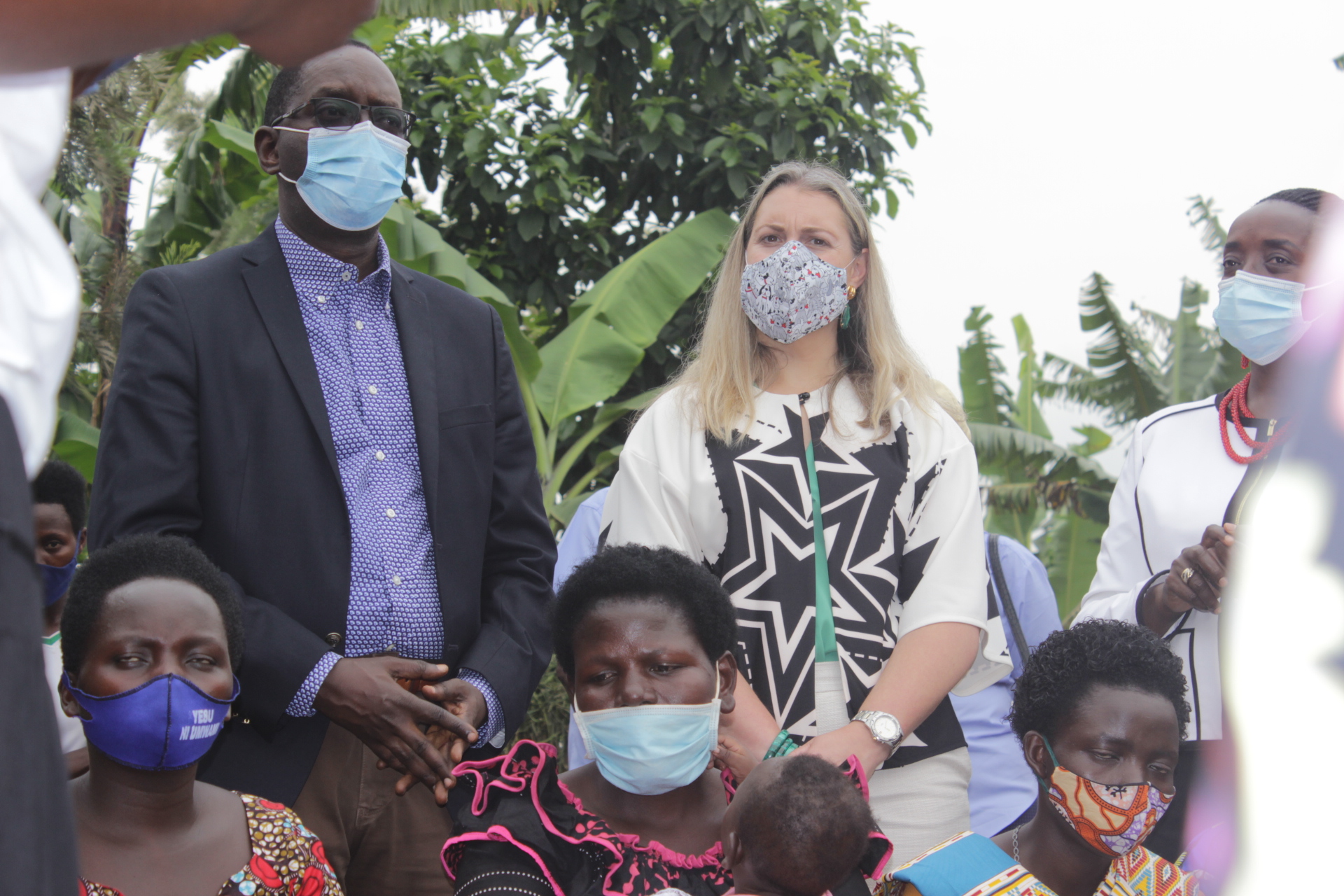 USG and the Government of Rwanda launched Gikuriro Kuri Bose Project
USG and the Government of Rwanda launched Gikuriro Kuri Bose Project
The United States Government (USG) through United States Agency for International Development (USAID) and the Government of Rwanda launched Gikuriro Kuri Bose, a $ 43.7 million program aims to improve the health, functioning, nutritional status and wellbeing of women of reproductive age and children under six years of age, with an emphasis on the 1,000 days' window, strengthen the inclusion of children and adults with disabilities, improve positive parenting and child development.
Gikuriro Kuri Bose was jointly launched with Isoko y'Ubuzima, a $ 21 million program aiming at improving Water, Sanitation, and Hygiene (WASH) services for Rwandans and the event held in Kayonza district.
GKB will support families to deliver high-quality, integrated, and inclusive nurturing care services. These services include health, adequate nutrition, responsive caregiving, and opportunities for early learning. This program will benefit all children including those with disabilities through rehabilitation and Assistive Technology (AT) services.
The program is being implemented in districts of Kayonza, Ngoma, Rwamagana, Nyarugenge, Kicukiro, Rulindo, Nyabihu, Burera, Nyanza and Nyamasheke by the consortium led by CRS of Humanity and Inclusion (HI), Umuhuza, Three Stones International (TSI) and University of Global Health Equity (UGHE) led by the Catholic Relief Services (CRS).
Four Implementing Partners (IPs) will be implementing the program at community level including Young Women Christian's Association (YWCA) of Rwanda trusted to implement in Ngoma and Kayonza districts. The program will reach 725,000 children under the age of 6 with Early Childhood Development (ECD) and nutrition interventions, 820,000 women of reproductive age and 49,305 persons with disability.
At the occasion of the launch, the Rwanda's Minister of Health, U.S. Embassy and USAID delegates held a field tour to Akabukara ECD center, a community initiative supported by the former Gikuriro Program. The minister encouraged the community participation in establishing and maintaining the center. "We encourage the self-reliant community initiatives of forming saving and lending groups to support availability of nutritious food in families and Early Childhood Development (ECD) centers." Said Rwanda Minister of Health, Dr. Ngamije Daniel after visiting the ECD center.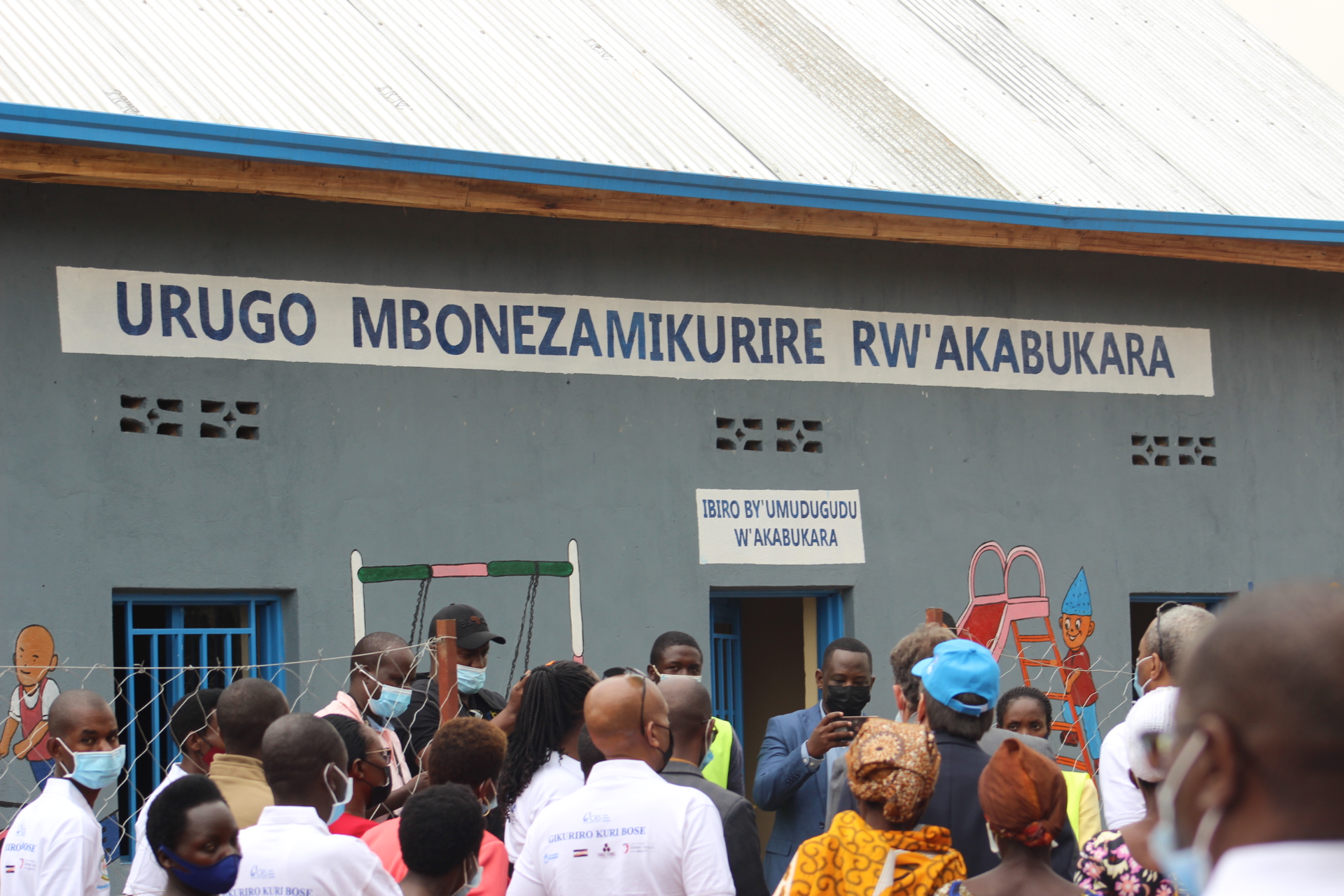 Gikuriro kuri bose will strengthen governance, coordination, and collaboration across sectors for impactful programming in the target districts and contribute to reduction of stunting rate from 33.1% in 2020 to 18% in 2024.
The U.S. Embassy Chargé d'Affaires Deborah MacLean added that "The United States commitment in the launched activities is aligned with Rwanda national policies and strategies to promote nurturing care, comprehensive health and nutrition outcomes for children, people with disabilities, women, and families."
In Kayonza, the former Gikuriro recorded tremendous achievements including reducing stunting rate from 42% in 2015 to 28.3% in 2020 while in Ngoma the same activity reduced stunting from 41% to 37%.


Through Gikuriro Kuri Bose Program, YWCA will mainly target 164,000 women of reproductive age and 145,000 of under six children in both Ngoma and Kayonza districts over the next five years.