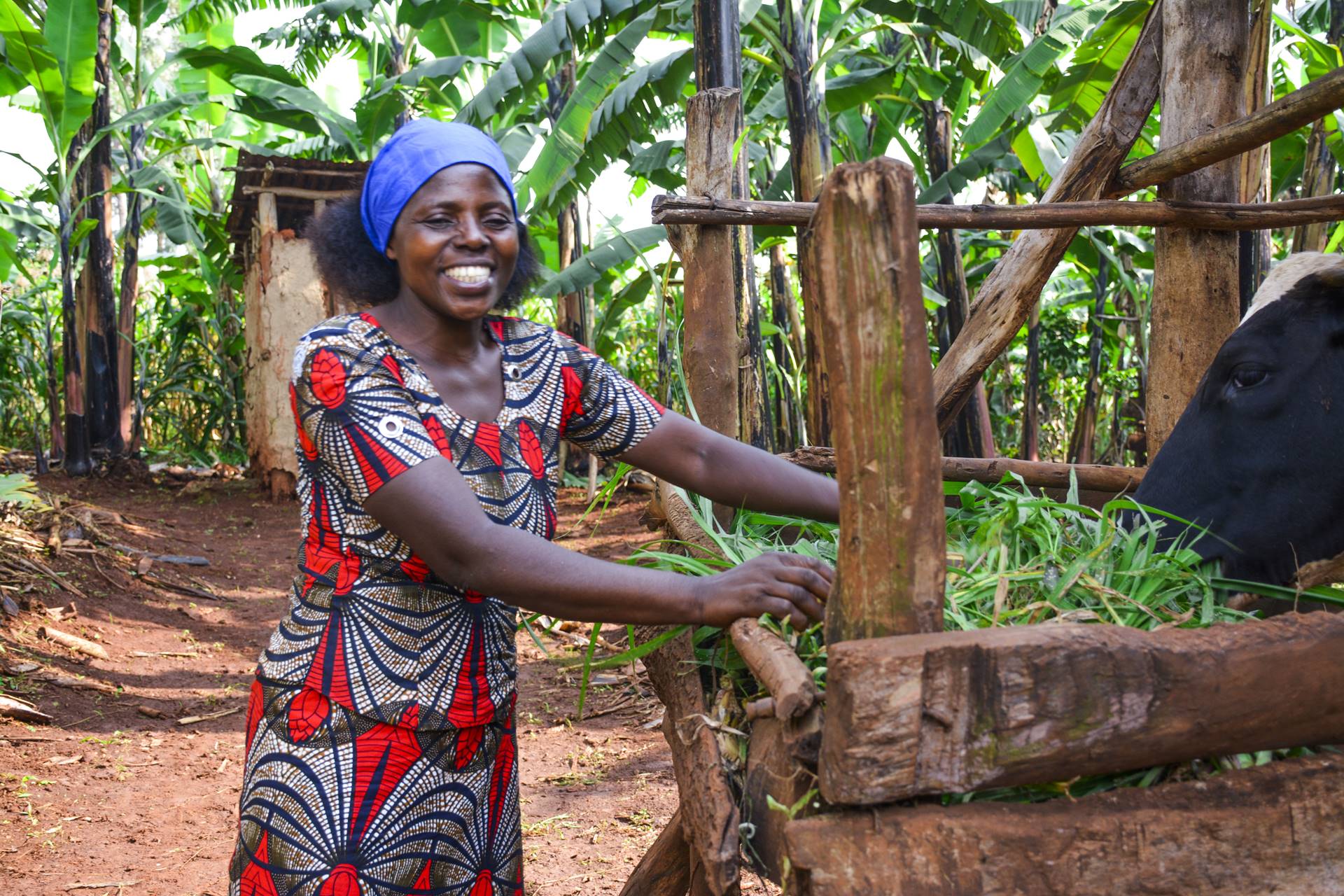 GALS - A Life-Changing Intervention
MUKANGENDAKUMANA Francoise is a resident of Ngoma district in Murama sector and Gitaraga cell. She is 46 years old and is a mother of 5 children.
She is one of the 320 Ngoma District community members enrolled in the JPRWEE project to learn the Gender Action Learning System - GALS, a community-led empowerment methodology that uses inclusion principles to improve vulnerable people's income, food, and nutrition security in a gender-equitable manner.
YWCA Rwanda is partnering with International Fund for Agriculture Development-IFAD is implementing the Accelerating Progress towards Rural Women Economic Empowerment (JPRWEE) Program in Rwanda.
"I am now in a position to support myself and can buy new clothes every three months (Kitenge). I am grateful to GALS because it wasn't always like this ; I used to be a housewife who would go two years without new clothes. My husband abandoned me and left me with five children, whom I tried to raise with difficulty until I was introduced to the GALS methodology that changed my mindset."
Francoise noted that they had a lot of lands but didn't know how to make money from it. The economic vision she drew taught her that she needed to work with a purpose, so she started working with goals and within a year, she had achieved her first dream of building a house. She used to live in a small house made of 10 iron sheets but now she has a house made of 25 iron sheets. Learning about gender equality and diamond drawing helped her forgive her husband because she knew that she too wasn't perfect.
"I had no goals before studying GALS, and when my husband left us, I didn't know what life would be like. Even when he was still around, we were not honest with each other and this was the main reason why we were poor. We had no family goals and there was no gender equality in our home. However, I have since learned many things in GALS and I discovered my mistakes which helped me to forgive my husband after 10 years and I loved him again."


After building a house, she also concentrated on her banana plantation, from which she now receives 50 kilograms of bananas and owns a cow. Her husband returned home and they are now living in harmony.
Francoise is grateful to the JRWEE project for introducing GALS which has transformed her family.