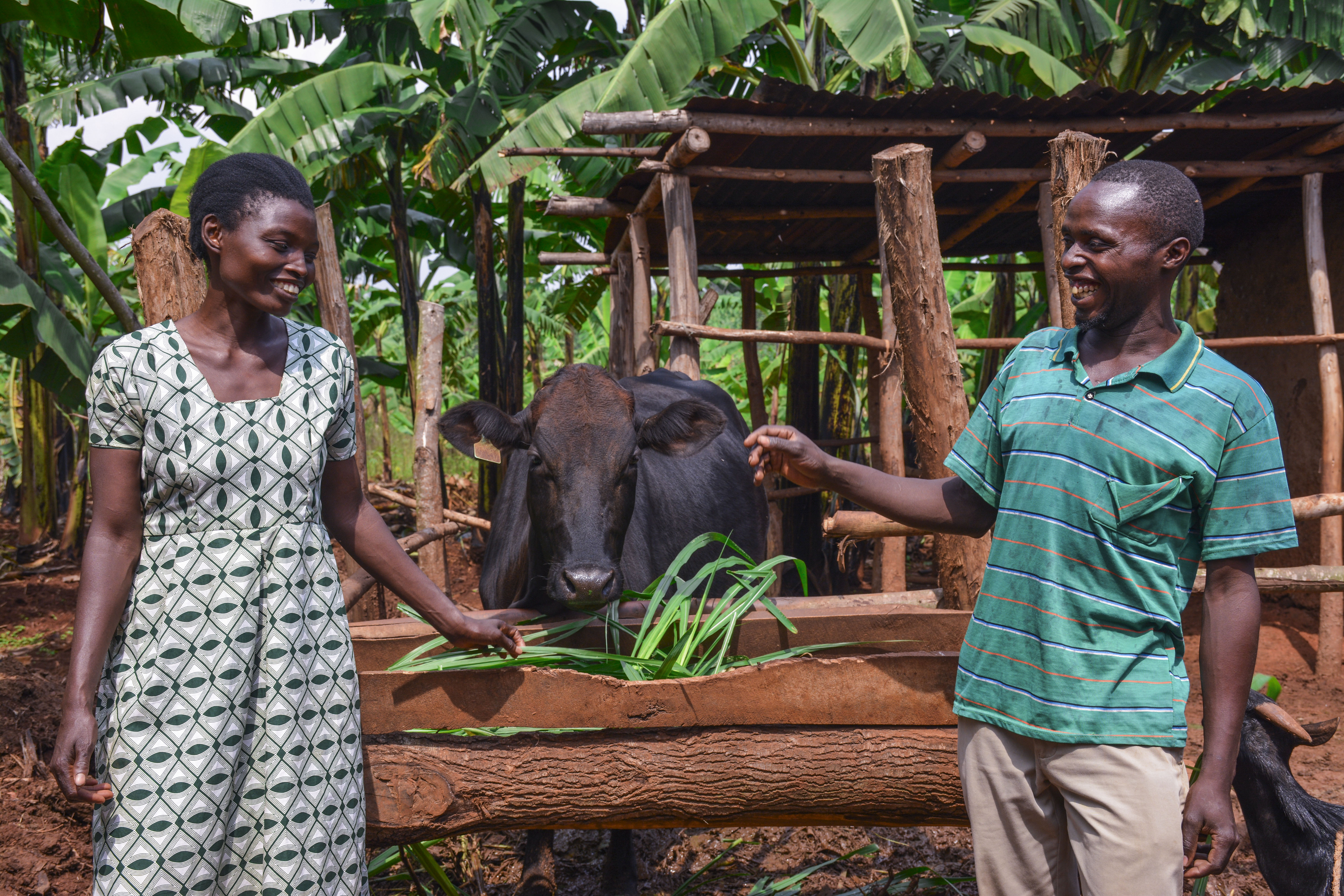 GALS Methodology through the Eyes of Agatha BENEGUSENGA
Agatha BENEGUSENGA works in agriculture and animal husbandry in the GITARAGA Sector in NGOMA District. She is married with four children. She always depended on her husband for everything since they got married but sometimes, he would not provide for her which led to domestic violence that also affected the children.
In 2018 she joined the Rural Women Economic Empowerment (JPRWEE) project that seeks to empower women in households economically by using the Gender Action Learning System (GALS) methodology. Upon joining the project, Agatha was trained on economic visionary drawing. At first, she was a little hesitant because she lacks the formal education and was worried that she would not be able to draw. She later learned different GALS tools among them Road vision journey and found that anyone can use the technique irrespective of their academic background.
She focused on agriculture with the view that the only way to increase productivity and profit was to obtain fertilizers. This led her to have a vision of obtaining a cow that would provide her with fertilizers. To attain her vision, she joined a saving group called ABASHYIZEHAMWE that facilitated her in having access to finance where she saved 150,000 Frw that she used to buy a cow.
"Ever since I bought a cow, I have obtained fertilizers that have helped me increase my corn harvest. Before I could hardly harvest a bag of corn but now, I harvest six bags. I am grateful for the training on GALS methodology that has empowered me economically," said Agatha.
Agatha owns a variety of livestock, including cows, goats, chickens, rabbits, and pigs, and is now among the excellent farmers in her community.


Some of Agatha's poultry
Her dream is to start a big shop in the next three years. She is grateful to YWCA for the project and for transforming her life.