Children &Youth IN Nyaruguru District conducted Charity Work
Children and youth from Nyaruguru District supported by the Strengthening Child Protection and SRHR project organized a ground-breaking awareness raising campaign that aimed at breaking the cultural barriers on SRHR. This was done by messaging in the course of the charity works organized by the beneficiaries themselves. The event that took place on March 2022, consisted of rehabilitating houses of the most vulnerable families and providing them materials like iron-sheets.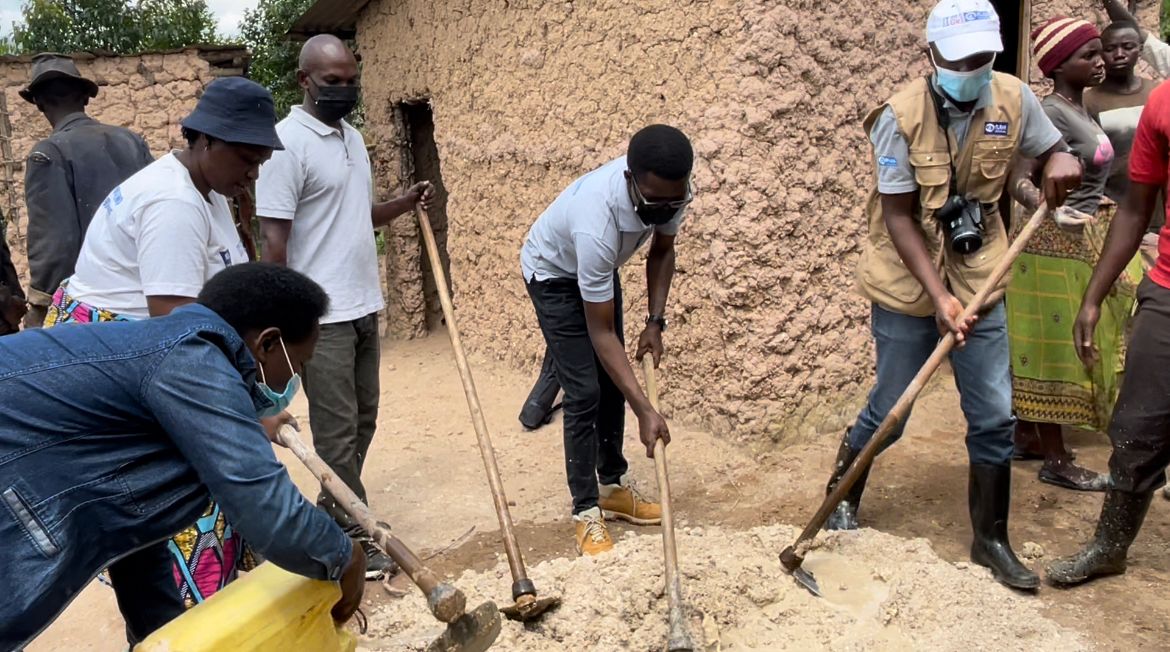 The Strengthening Child Protection and SRHR in Rwanda is linked to the Right to Protection and Participation Project. It is a five-year project that seeks to address specific barriers to the realization
of children's/youth's full potential through a multi-stakeholder and child rights-based approach.
It is funded by the Swedish International Development Cooperation Agency (SIDA) through Plan international Rwanda.
It is being implemented in Bugesera, Gatsibo and Nyaruguru Districts. The project intends to reach out to 5,580 Youth/Children, 90 teachers, 150 parents and 60 local leaders.