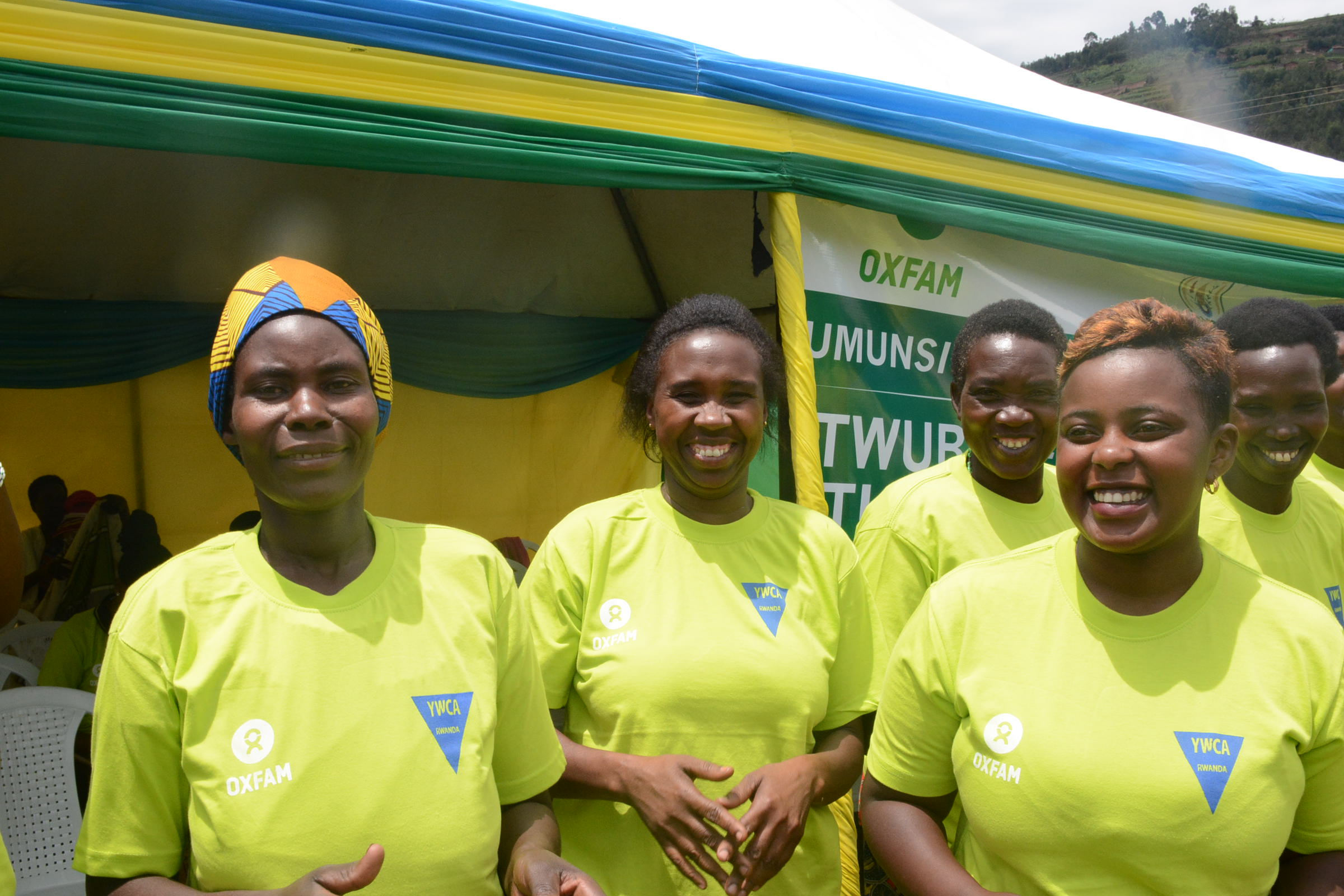 THE JOURNEY TO GREATER GENDER EQUALITY AND ECONOMIC EMPOWERMENT FOR WOMEN
When we talk about women empowerment, we talk about family development, we talk about national development and we talk about giving both women and men equal opportunities to develop not only at a personal level but also contribute to national development. Equally, we also talk about the need to stop gender stereotypes and practices that discourage women empowerment whether are anchored on culture, policies and laws. Despite the fact that in Rwanda, women empowerment and gender equality have taken firm standing, there is still room for further improvement in order to uproot the remaining gender stereotypes and practices directed at women and girls that have been deeply imbedded in our culture and taken by society as a reality. To achieve total women empowerment, there is always need for the right laws and policies and the right environment to implement them.
Young Women's Christian Association of Rwanda (YWCA Rwanda) has joined hands with international NGOs and the government to actively support women and girls' empowerment programs in Rwanda. And we are seeing great and encouraging results, something that encourages us to do more. YWCA Rwanda believes that women empowerment starts with women themselves being involved in driving their empowerment, both social and economic.
To that effect, funded by the Irish AID, YWCA and Oxfam in Rwanda partner in the implementation of the Market oriented livelihood program, designed to bring about greater gender equality and economic empowerment for women and youth. The program works in 6 districts of Rwanda, namely ; Kirehe, Gicumbi, gakenke, Rulindo, Muhanga and Nyamagabe. The project uses a successful approach of trained gender equality champions, mainly women but with the support of male champions and allies to sensitize their respective communities about gender equality, fight GBV as well as responding to GBV cases by reporting, accompanying and whistleblowing. Our champions have so far reached 24,946 beneficiaries and the number is growing.
Uzamuranga Valérie, a woman champion in KOKOBUMU Cooperative, Mushishiro Sector, Muhanga District, was trained on GBV prevention, Gender and Leadership in Upon receiving the training, she started being the catalyst of change in her community. At first she started with cooperative members and neighbors. Later on, she found it fit to teach younger people in her Parish " the violence we often see in families do not rise overnight, what we see is the tip of a very rooted problem that start even before people come together and ignorance is the main cause to it all" said Valerie . She is now, in collaboration with priests, teaching brides and grooms at Mushishiro Parish about GBV prevention and Gender issues. "I found that this can help prevent conflicts and GBV that are most likely to happen down the marriage road." Said Valerie


To promote economic empowerment, the program works with horticulture cooperatives mainly composed of women, providing them with trainings on modern horticulture techniques, agricultural inputs and materials as well as on farm coaching by professional agronomists. This increases their ability to deal and recover from shocks as well as increasing effective an efficient use of land and resources hence increasing productivity and leading to eventual increase of income.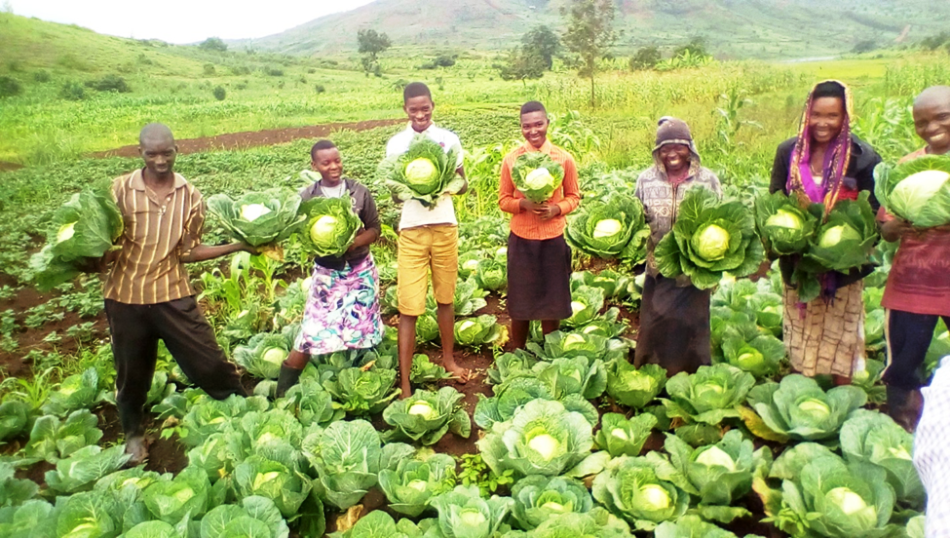 In addition, the program uses Saving and Internal Lending Communities (SILC) approach, where beneficiaries form saving groups as a medium for finance keeping and management as well as access to loans. As result of the support put in horticulture activities and SILC groups, the assessment conducted in 2019 shows that groups savings reached frw 46,430,060 and frw 14,327,450‬ were loaned out to members, These numbers reflect the Increase by 30% of access to finances and Average increase of income by 45% (per capita for direct beneficiaries) to baseline compared to 2017 results as established by the assessment.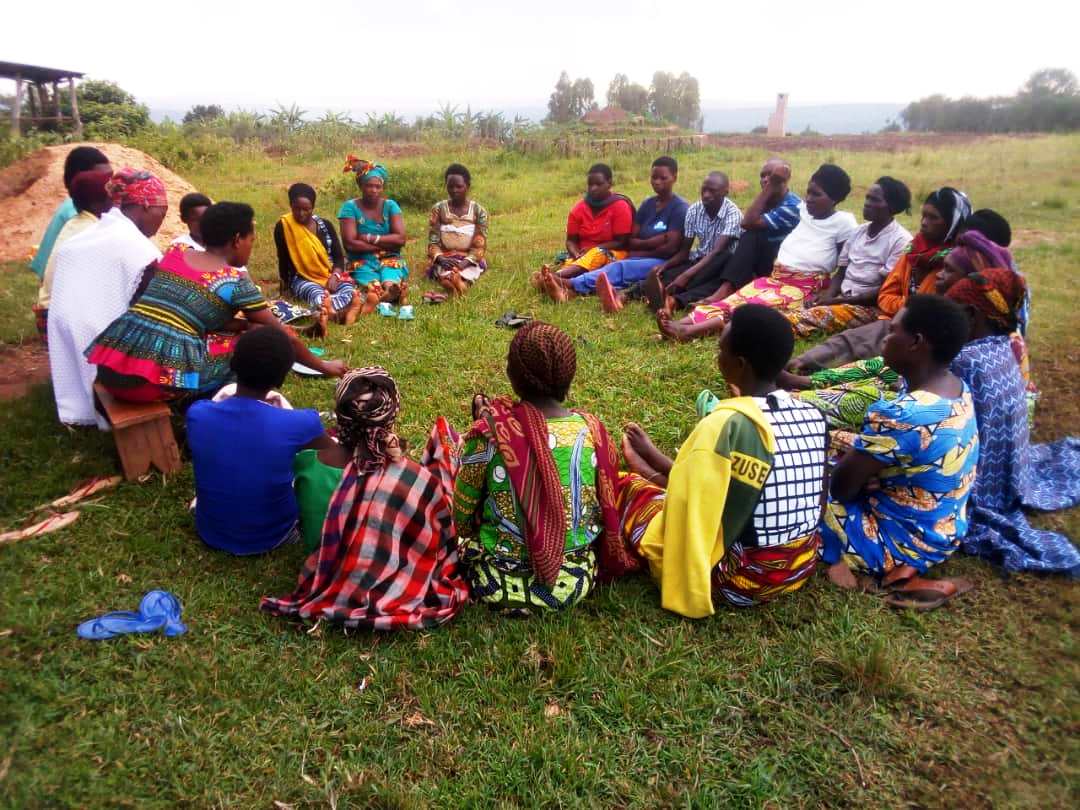 MUKAKIRENZI Sarah, 35 years old, hails from Musaza Sector, Rwabutazi Cell, Rugina Village Kirehe District, mother of 5 Children (2 Boys and 3 Girls). She is one of participants who attended the trainings on business enterprise and financial Education and Gender Action Learning System (GALS). During the trainings, like many others, she elaborated a project titled AGRICULTURE OF EGG PLANT. Using skills gained from a training, she implement the project properly by following all the steps and instructions as trained. Her hard work paid off as she was able to sell the harvest at frw 300,000. Sarah had never thought she could develop a project on her own and see it through. She was very happy and she commends the project for having opened her eyes with just a few days of trainings "I used to think that these kind of things were only possible for highly educated people, those who use computers and work at the bank or the District, but this is evidence that even uneducated rural women can do it" said Sarah. "I thank YWCA and OXFAM for opening our eyes, we are a living testimony to others" she added.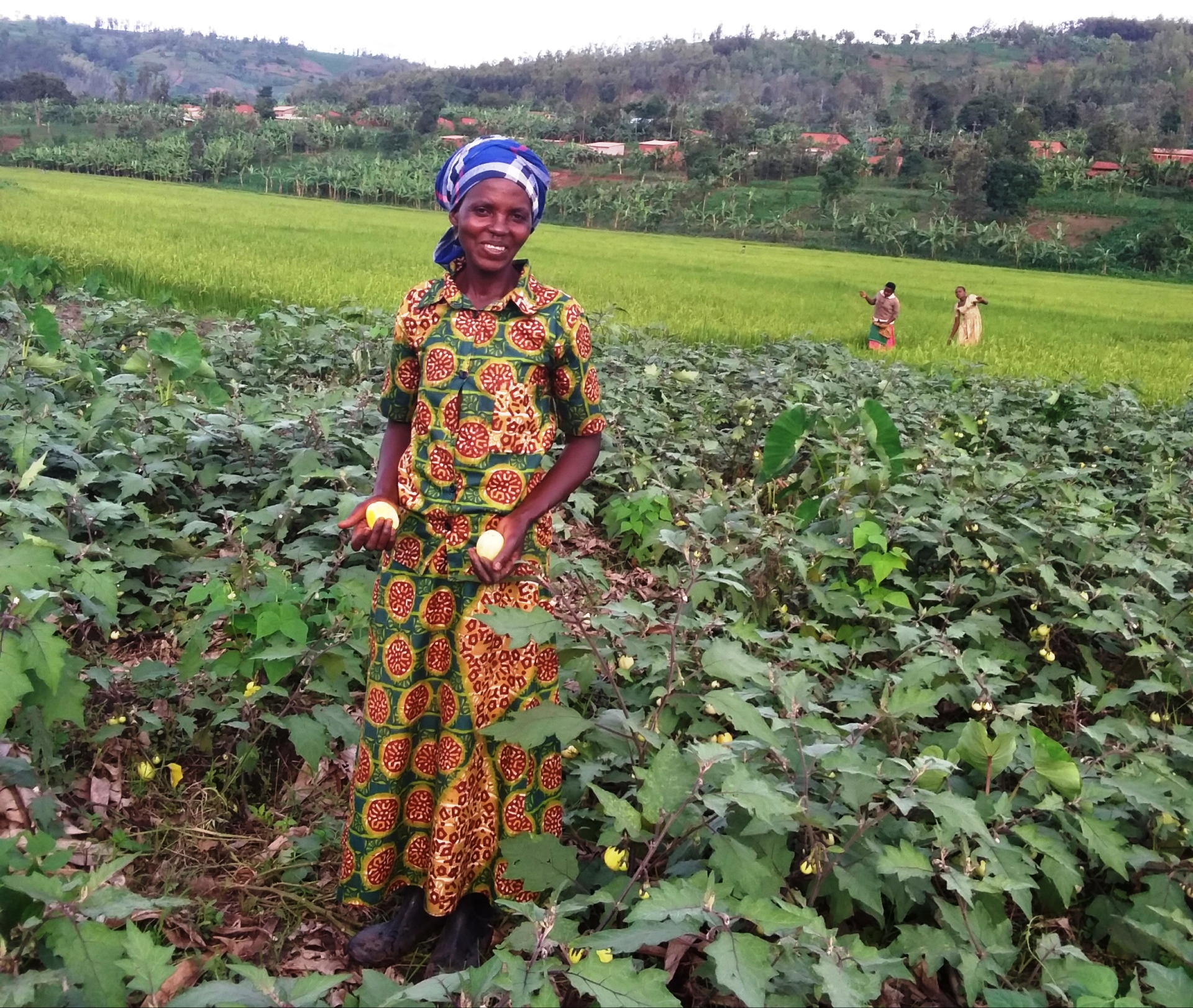 Furthermore, the program works with local authorities responsible and concerned with gender equality and women empowerment at different levels from District to the cell level advocating for the implementation and consideration of laws and policies in place such as ensuring gender mainstreaming right from planning as well as fighting GBV, the program also partners with different stakeholders including MIGEPROF, National Women Council and Districts in different campaigns aimed at raising awareness on GBV, gender equality and women empowerment.
This initiative and approaches are proven effective in driving the journey to greater gender equality and economic empowerment not only for women but to communities at large, testimonies like ones shown above indicates steady progress in positive shift in attitudes towards gender norms and gender based violence as well as increased access to finances. These humble achievements show that with the will and proper orientation and collaboration we can achieve even more but it is equally important to maintain what has been achieved, the journey continues.