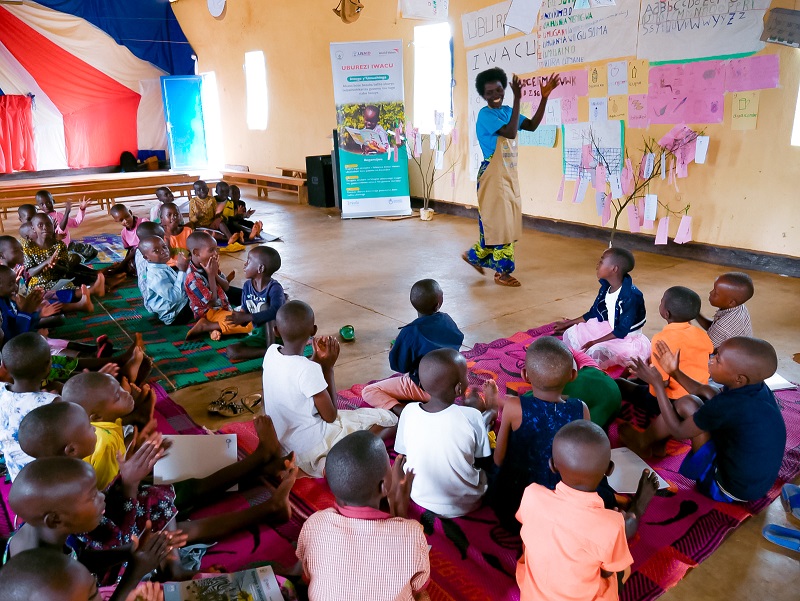 JOINT FIELD VISIT, A HUB TO LEARN AND IMPROVE
Regular monitoring in project management is of utmost importance in assessing the success of any project or program as it helps to identify any potential issues, track progress, and measure outcomes. Under this regard, a joint monitoring visit between USAID Rwanda, World Vision, and its partners that implement the USAID Homes and Communities was held in Ngoma District, Zaza Sector on May 3rd, 2023. This visit was organized with the angle of tracking the Homes and Communities Activity implementation progress, assessing the effectiveness of the implementation strategies in place, and identifying the areas of improvement to make certain that the set goals and objectives are met.

During this event, children from IMBERE HEZA reading club, parents, volunteers, local leaders, and the project staff were present.
All the while, volunteers got the opportunity to showcase the activities carried out in the reading clubs and the methodology used.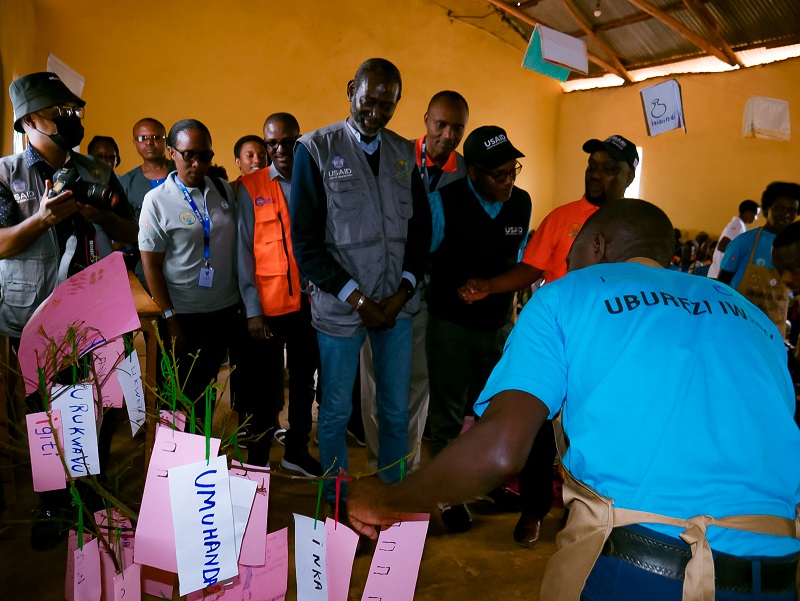 The YWCA Executive Director expressed her appreciation and gratitude to whoever contributed, in one way or another, to the smooth implementation of the Activity : "YWCA, as a partner that implements the UBUREZI IWACU Activity in Kigali-East Hub, we are thankful for the support of local administration, other stakeholders and most specifically all parents who took their children to the reading clubs. We also extend our thanks to World Vision for having chosen us for partnership and most particularly to USAID, the donor".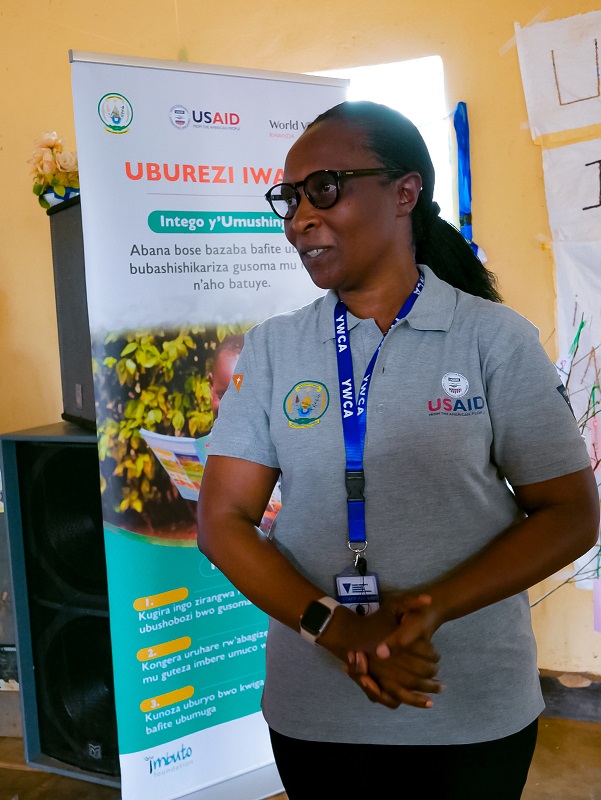 Afterward, Dez, the UBUREZI IWACU Chief of Party expressed his gratitude to the present USAID representatives, partners, local leaders, volunteers, parents, and children.
He emphasized how USAID funds contribute largely to the promotion of a literacy environment at home, at school, and at the community level : "…. the reading clubs are the spaces for preparing kids to make sure that, one they go to school, two they can read. Here, they get familiar with the school environment and finally, they come to realize that a school is not a place for punishment…It is a place where they go and enjoy ! It's a safe and playful environment."
He persuaded parents to take their children to school as even there, they shall benefit from other activities funded by USAID.


Subsequently, the Education Office Director in USAID Rwanda appreciated the work done : "I would first to pay respect and gratitude to local leaders, the church for their kindness, partners working together to advance education here in Rwanda, volunteers who support our work…. Thank you so much dear parents for your efforts to make sure that children have a space to read and for your support to the community libraries and reading clubs…"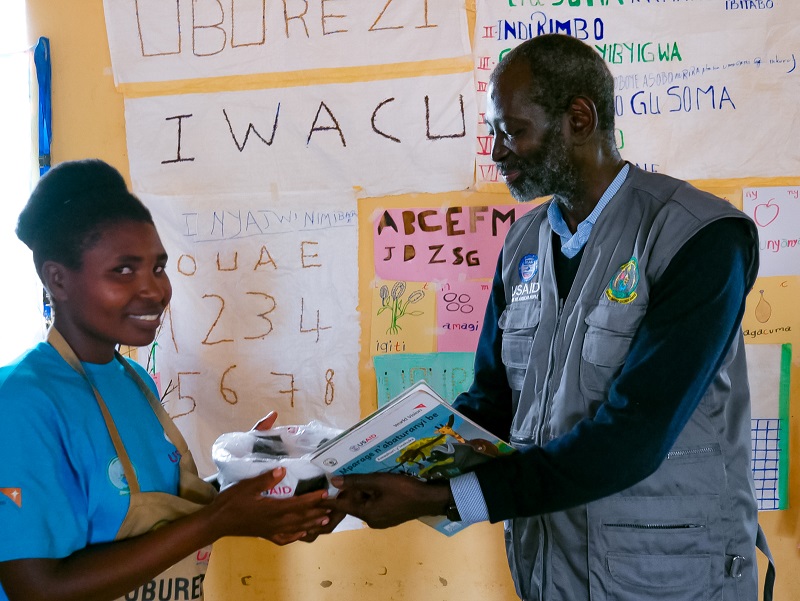 His particular accent of appreciation was also put into the effort made by children in reading : "I would express my love to children…. I am very impressed that, at this stage, they are able to read, you are so beautiful." Right after his speech, he gave a gift of a ball to the children.
The Uburezi Iwacu ("Homes and Communities") activity works to provide all Rwandan children with literacy-supportive, stimulating, and safe home and community environments.
The activity contributes to improved literacy outcomes for all children by the end of Primary 3 by improving home literacy environments, increasing community engagement in promoting children's literacy, and improving literacy learning opportunities for children with disabilities.
Uburezi Iwacu focuses on mother tongue literacy (Kinyarwanda) as an essential building block to developing reading and writing skills in any language. It is currently benefiting 58,631 children (32,987 females) from Kigali City and the Eastern Province through 1,504 established reading clubs.