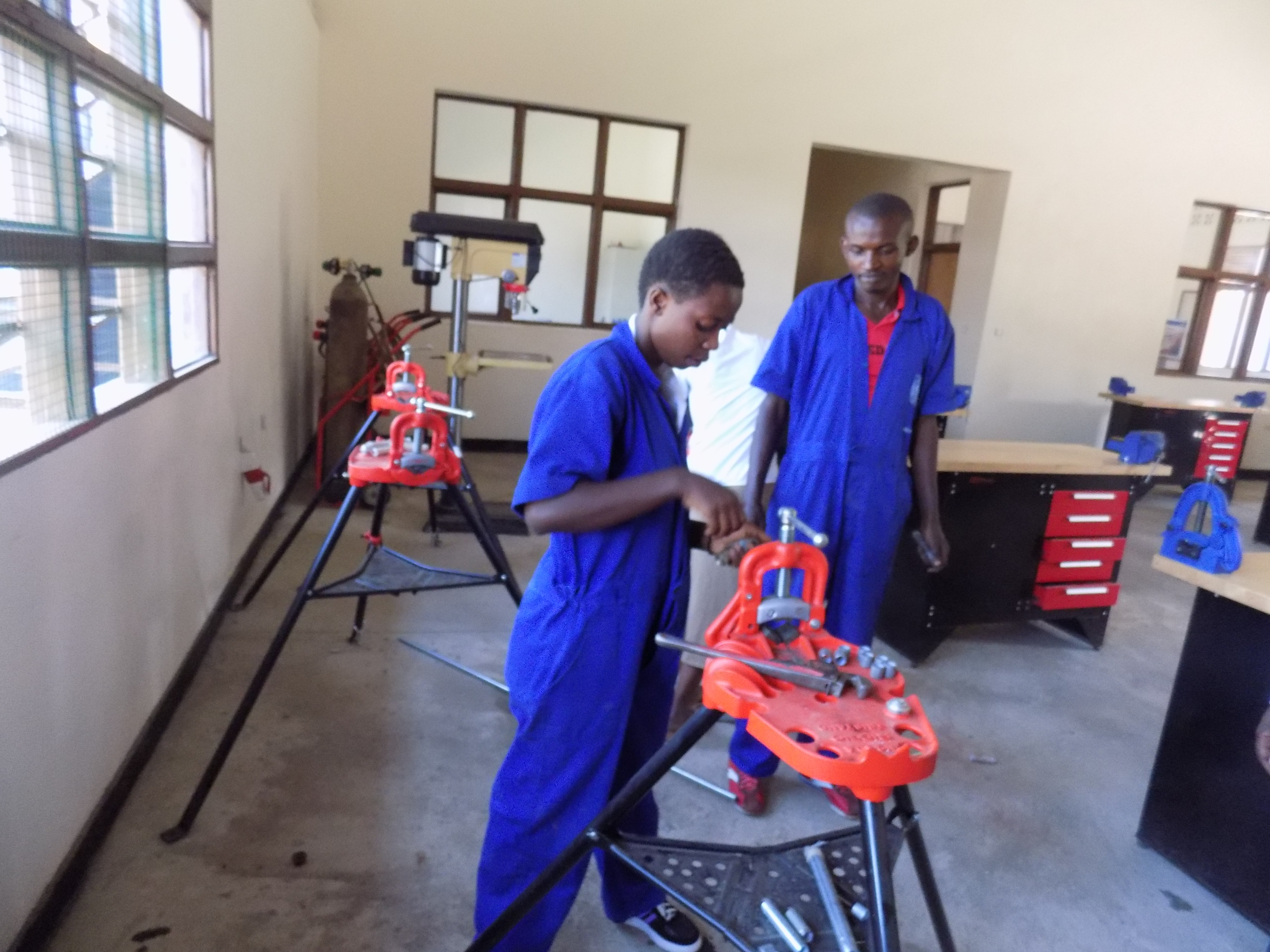 YEIS Project empowered Youth in Rubavu, Nyabihu and Ngororero to be job creators
Youth unemployment is a serious problem on the African continent, where the population of young people between the ages of 15-24 is rapidly growing, but with limited access to jobs. To therefore, curb the problem of unemployment, EU together with the Austrian Development Agency secured funds to support youth in Rwanda through the implementation of the YEIS project.
The Youth Employability in Informal Sector (YEIS project) was a 4 year project that started in 2015 and was being implemented by YWCA in partnership with AJPRODHO and CARE International Rwanda funded by EU and Austrian Development Agency in Nyabihu, Ngororero and Rubavu Districts. The project aim was to eliminate poverty among the youth between (16-30 years) dependent on the informal sector by increasing their technical, financial and entrepreneurial skills, ensuring access to information, financial and business services, facilitating beneficiaries to unite in Voluntary Savings and Loans Associations (VSLAs), cooperatives and trade unions.
The project was officially closed and the event took place at Serena hotel Kigali on 29th January 2019. It brought together all the implementing partners, local leaders and the beneficiaries. By the end of the project, the following key achievements had been attained ;
• Set of 137 VSLAs with 4,050 members (70% women) who were regularly monitored which improved their saving activities whereby a total of 167,385,975 Rwf was saved, 160,290,932 Rwf was loaned out to beneficiaries and 212,702,175 Rwf was shared out by the beneficiaries.
• An impactful training session on VSLA methodology, financial management, cooperative formation and management, delivered to 4050 beneficiaries and linkage process, boosted 3,296 beneficiaries to access financial services On the other hand, a total of 293 beneficiaries took loans from these banks, 2,580 opened bank accounts well as 3,296 started using MoMo, Tigo cash and Airtel money. This improved their economic empowerment activities whereby 3,545 beneficiaries invested in productive assets, among them, 800 managed to hire staff (employed others) during the course of investment.
• A total number of 4,050 beneficiaries were reached in awareness process activities of relevant laws, policies and social protection Programs.
• 162 peer educators (54 from each District) were trained on the importance of labor unions and labor laws.
• 2,702 beneficiaries benefited Business Development services like business registration, SMEs coaching and business plan development.
• 87 value chain based cooperatives were formed and functioned with a total number of 1,748 members. The established cooperatives received start up kits to support their initiative of value chain added to their livelihood activities. Henceforth, all the 1,748 members of cooperatives are operated in formal registered cooperatives which are a good result to project to assist in process of informal businesses to formalization.
• 512 TVET beneficiaries in 30 cooperatives received start up kits including sewing machines, hair dressing machines among others and this boosted their businesses.
• On the hand, 12 cooperatives participated in national trade fair and 12 in provincial trade fair at RUSIZI. Additionally, 24 cooperatives were assisted in the process of market linkage with private sector actors. These helped the cooperatives to show case their products.
• Youth become economically empowered, they also got informed on sexual and reproductive health and rights information hence making informed decisions as well as building their leadership skills.
Great thanks go to the funding agencies (European Union and Austrian Development Agency) as well as the implementing partners who led to the attainment of the project objectives.